Brooke Schubert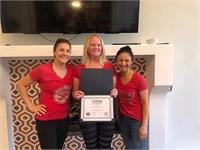 Brooke Schubert instructs the following:
The traditional 90 minute Bikram class is calibrated for the stiffest beginners yet challenging to all skill levels.
Wanna feel fully human? Take this class.




This sixty minute class moves through the traditional Bikram series with both tempo and flow.
Ready for your happy hour? Take this class!